In 2020, a Covid-19 pandemic shook the vineyard and wine industry hard. Some winegrowers we had talked to in the springtime really felt the consequences when restaurants, bars, and hotels closed their doors, as their sales largely rely on the tourism and hospitality industry. Moreover, in the summer months, many were juggling between green harvest and turning unsold wine into disinfectant. Due to disturbance in sales and increased costs to adapt vineyard work organizations to prevent the spread of the virus, winegrowers are now having a hard time coping with all the costs. Now on the brink of a second wave of epidemics, many winegrowers are again looking into the future with a lump in their throat. Especially as it looks like the second wave will coincide with the peak time of wine sale – the Holiday season. That's why we have prepared some tips on wine sales during the Holiday season of 2020, where the Covid-19 pandemic and looks like also lockdown will shape lives of many on the Northern Hemisphere.
Online wine sale, key for selling during the lockdown: several options available
Coronavirus epidemic and lockdown forced all of us to change our habits and stay at home. With staying at home, online shopping, and contactless delivery at the door has become our new normal. That is also the reason why the business of established online sales platforms (e-commerce platforms or online marketplaces) such as Amazon, eBay, Walmart, and Alibaba grew like never before. An increase in online sales also encouraged smaller merchandisers, and yes, also the ones selling wine. Based on the data from Nielsen, an online sales of alcohol in the US, during the lockdown, grew by 234%, while alcohol was actually the fastest growing e-commerce department among consumer packaged goods (CPG). Sure with the opening of bars and restaurants, the online sales of wine dropped, however with colder days coming and thus the fastest spread of coronavirus and ban of gatherings, soon everything will go back online. So, there is no other way but to go online if you want to sell wine during the lockdown.
Having an online store or sell wine over other e-commerce page is crucial in these uncertain times. Namely, wineries with no online wine sales and/or low-to-non online presence were hit much harder than wineries that already sell their wines online.
Direct-to-consumer (DTC) model – sell trough own online store
In case you don't have your own online store, now is really the time to consider having one. Namely, when it comes to wine sales during the lockdown, data from Wines Vines Analytics and Sovos ShipCompliant shows that direct-to-consumer (DTC) shipments of wine grew strongly compared to previous years, especially by small wineries – selling between 5,000 and 50,000 cases annually. Which means that wine consumers were interested in buying wine directly from wineries, if only they know where to order.
*DTC model refers to selling products online directly to customers and bypassing any third-party retailers, wholesalers, or any other middlemen.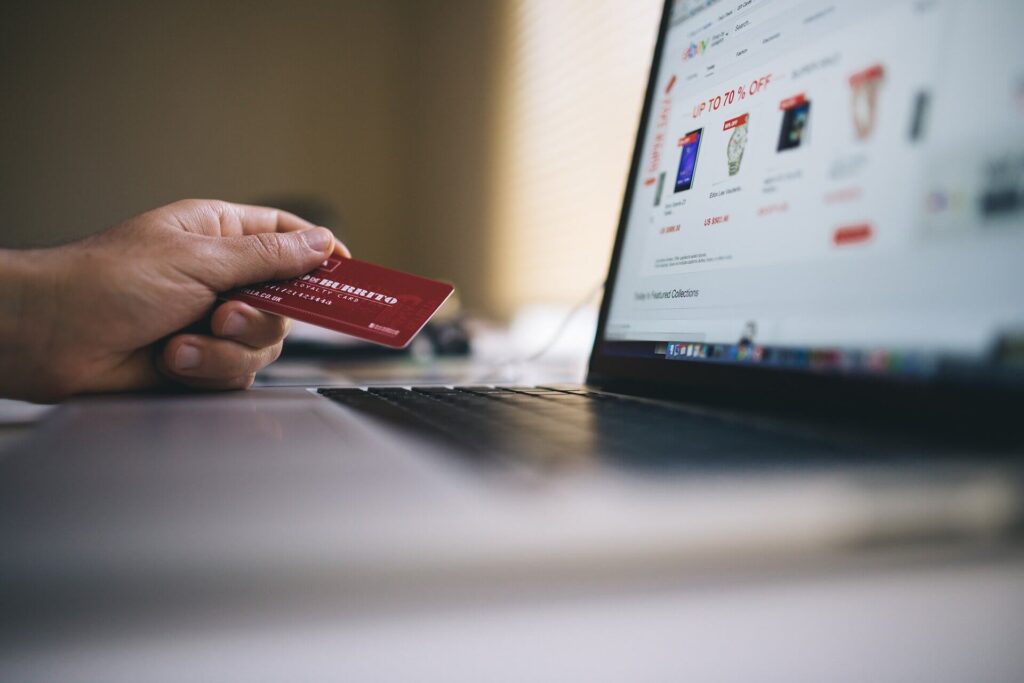 Make use of established retailers e-commerce and other online platforms
If you can't afford your own web page and online store or would like to establish more sales channels, take advantage of retailers with an existing online platform. As you might know, there are several different available options: from local stores that sell online, to established e-commerce platforms. While some platforms enable online sales and delivery, others offer only sales and let you deal with the delivery. There are also online platforms that connect food producers with consumers – where you can gather orders while the payment process is made at delivery or advance through invoice. Make sure to study all the available platforms to get familiar with all the rules you need to follow. Then choose the platform(s) that best suits your needs. You might consider joining several of them, and if you do, make sure you can handle all the orders and deliveries. However, do not expect that just joining one or three of those platforms will boost your sales or make any sales at all. Since many different winegrowers try to sell over these platforms, you have to be innovative in promoting your wines, and compared to others, offer something more, such as gift wrapping, free shipping, sales, etc.
Read also: 13 Marketing tips to sell more wine during the Holiday season
Due to the "spring lockdown experiences", several platforms were established over the summer to connect consumers with local farmers. Use those platforms as an additional source to promote your wines. One such platform is also Get Drinks Delivered by Beverage Trade Network, which helps consumers discover who around them is delivering wine, beer, and spirits. While this platform is not free for winegrowers, several other locally established platforms are.
Sell wine "on-premise"
Another option is to make an agreement with bars and restaurants that were the driving force of your salse for years and offer takeout or delivery to offer and sell your wines next to food takeout or delivery. Many restaurants that offer takeout or delivery enable online orders through their own web page, phone, or food delivery services platform. Once they take food orders, they can easily offer a wine that nicely pairs with ordered food. Or you can agree to make food-wine packages and promote them online, as a perfect food-wine pair for the best possible delivery experience. If you make that kind of an agreement, note that based on Nielsen's study for the US, consumers buying wine on-premise to accompany their takeout in 51% ordered 750ml bottles, while 47% choose 750ml bottles of sparkling wine. Yet, a significant percentage of customers preferred smaller package sizes than what they normally buy in the store. If you looked at practically, most of the wine in restaurants is sold by the glass and not by bottles. Meaning there is a need and potential for smaller packed wine bottles to offer next to delivery.
Prepare wine packages for the Holiday season
As it's most likely that bigger gathering and parties during the Holiday season will not be allowed to prevent the spread of the virus, people may reach for more personalized gifts that can be delivered at the doorstep. Having this in mind, you can offer Christmas-holiday-themed wine packages, gift sets, gift-wrapping, or wine bags. Bags and wrapping can be pre-prepared, but a nice touch is to offer personalized labeling of wine bottles that customers can make themselves. Another emerging trend in recent years is a limited-edition holiday gift called "wine advent calendar," where wines are packaged in a holiday-decorated box with 24 perforations intended to release one bottle each day. Wines in a box can be packed in classical wine bottles size (750ml) or smaller packed wine bottles. This allows you to showcase to customers all of your wine assortment in one box.
Social media and online marketing
Social media are a great way to connect with consumers worldwide, promote winery, and increase sales of wines, gift sets, and online wine tasting events. It's actually predicted that Holiday orders linked to social media posts and ads will continue to rise. So, if you have your own online store, make sure to connect it with social media platforms such as Facebook to enable purchasing your product directly from Facebook and Instagram posts. In case you don't have an online store, social media can still be a driving force of your sales.
For the past few years, we can see an increase in online sales year after year, and it's expected that due to the covid pandemic this year, the numbers will be even higher as people will try to avoid crowds but still buy gifts for their beloved ones. For this reason, this year's online marketing will be "brutal", especially bigger online e-commerce sites will intensively work on promotion. A way to avoid high costs for advertisement and to get the most out of your money is to profile and identify your highest opportunity consumers and engage with them intensively over all social media. Be creative and show customers how your wine fits perfectly with their dinner and how it can be a perfect gift for their gift recipient, etc.
Even though most people buy presents in the "last minute", therefore just before Christmas, many buy earlier or at least start searching for gifts as early as September. That's why it's good to start promoting your Holiday wine gift packages early. Due to the pandemic and lots of jobs lost, shoppers will now be even more price-sensitive, so you might try with early discounts as well as offer fast and free delivery. Namely, based on Criteo data, about 36% of US shoppers said that shipping costs are one of the most important factors influencing online gift purchases.
Online wine tastings = Virtual wine tastings
As we have written in our previous post on wine sales during coronavirus, online wine tasting is the way to go. Since the first coronavirus wave, many wineries all around the world have successfully implemented virtual wine tastings. A key to a successful online wine tasting and sales lies in providing meaningful interactions and offering goods based on consumers' needs. When doing virtual wine tasting, choose a more personal approach and segment your customers by different types, such as point of entry, special interests, etc. Because you don't want to do the same online wine tasting with first-time customers and long-time loyal customers who already experienced an in-winery wine tasting in the past. Make sure to profile consumers well, and offer them only what they want and are interested in. As we are talking about the Holiday season, you may want to theme wine tastings with Christmas accessories or focus on sparkling wines for a change.
Another tip: Online wine tasting is an excellent gift for every wine lover, so promote it as a perfect gift. And don't forget to create gift cards for online wine tasting.
Read also: Coronavirus epidemic and wine sales
Conclusion
The year 2020 is really something and will, for sure, in history, be written as a year that initiated a global change. Although the covid-19 pandemic hit the wine and vineyard industry hard, the good news is that the industry has a long history and plenty of experience in adapting to changes from the past. This year's biggest adoptions were made in organizing vineyard work to prevent the spread of the virus and in wine sales. While wineries that already had an established e-commerce, had a bit easier job coping with the lockdown; however, nothing is lost for winegrowers with a low-to-non online presence. With the above tips, any winegrower can sell wine also during the pandemic and the lockdown.
Sources:
Rebalancing the "Covid-10 effect" on alcohol sales, on Nielsen.com
Chains Uncork Wine Packages for the Holiday Season, by Jon Springer on winsightgrocerybusiness.com
How to Leverage "At-Home Winery Experiences" this Holiday Season! by Sandra Hess on dtcwineworkshops.com
Holiday Gifting Report 2020: Consumer Sentiment & New Buying Behaviors, by Michelle Pruett on criteo.com
Featured image: deavita.net