In order to successfully run a vineyard and improve year-by-year, you need to have a good vineyard management strategy in place. A good strategy can be achieved only by keeping records of vineyard activities over a period of several years. Why, you may ask: well, more information you will have about your vineyard activities, pest outbreaks, costs inputs, fertilization, and so on, the better management decisions you can make.
Often winegrowers are dealing with the lack of time, and no habit of collecting data in an organized way, and thus lose money. Luckily, computers and new technologies increase the ability of data collection, measurements tracking, and comparison of the seasons.
Keeping records of vineyard activities is necessary for implementing a successful vineyard management strategy, and the key to plan the next year's vineyard activities, compare seasons through several years, and increase profitability.
Not only that: the required control (auditing) over the whole process of growing grapes imposes on winegrowers to document their vineyard activities for different authorities and/or in order to receive farming subventions. While some authorities have its own rules (templates) of keeping vineyard records, others only prescribe to winegrowers the basic guidelines for keeping vineyard activities records.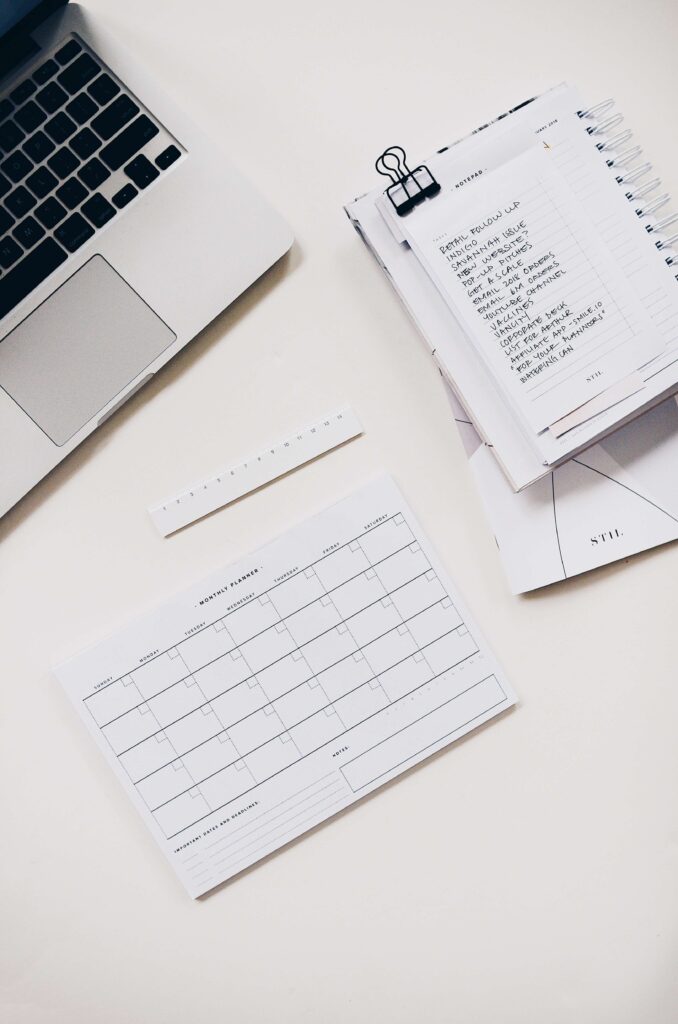 What records of vineyard activities to keep?
In order to make an informed decision for your next vineyard management strategy, you need to keep records of as many vineyard activities as possible. The more data and more detailed records you are going to keep, a better vineyard management strategy you can implement and improve quality and quantity of grapes year by year.
If you don't have the time, or you don't really like to record all vineyard activities, do keep records of at least disease outbreaks if occurs, spraying, fertilization, and irrigation application as well as harvested yield. However, in order to get the best overview of the vineyard situation and improve over the years the following vineyard activities for each of your vineyards and/or plots should be recorded:
spraying (timing, product name, quantity used, name of spray operator if you are not spraying on your own; in addition you can also make notes of why did you use this product, how effective it was, growth stage of grapes at the time of spraying, the wind, temperature and weather at the time of application, the stage of disease outbreak against which are you treating,…),
soil sampling timing and data, as well as soil analysis data,
fertilization (timing, fertilizer name, quantity used, growth stage of grapes at the time of spraying),
disease outbreaks (timing, severeness, disease name),
weather data (especially special weather events like hail, freeze,..),
work activities (different vineyard management activities, like prune timing and weight, leaf thinning, shoot positioning, leaf removal, cover cropping practice, etc.),
irrigation (timing, quantity,…),
grapevine growth stages (timing of most important grapevine growth stages, like bud burst,

flowering

, veraison, etc. in combination with calculated GDDs),
for lowering production costs, it's recommended to keep track of all inputs cost of vineyard management, as well as track the cost of each work and workers performance.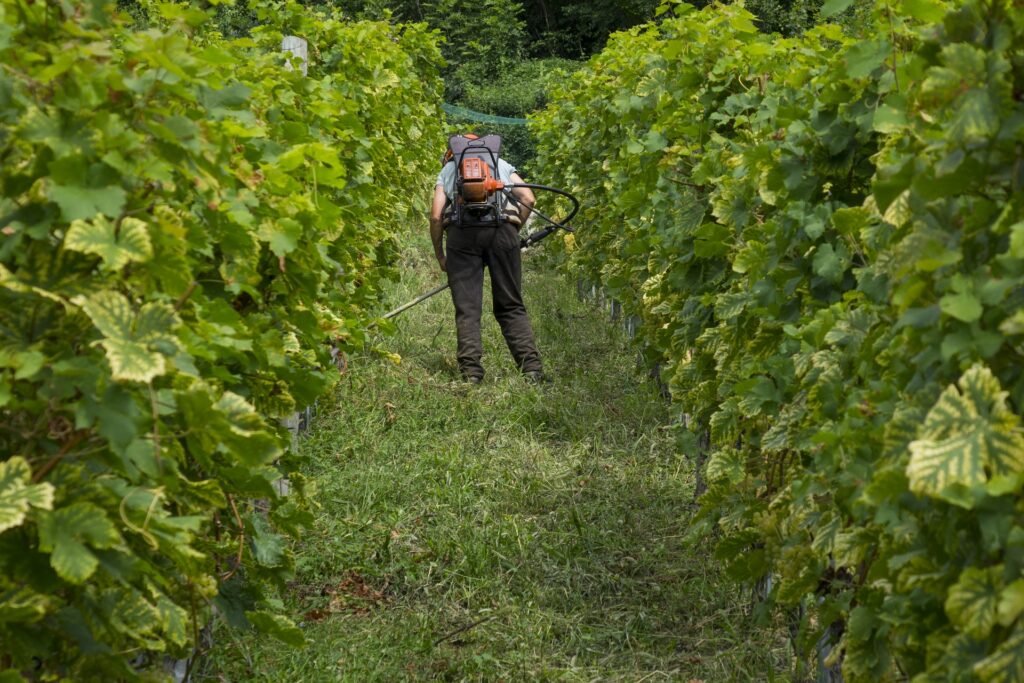 All of this information has to be tracked in order to help you improve with vineyard management and thus increasing the quantity and quality of your crop. Often authorities require vineyard activities record keeping for audits that are a condition to get subventions, quality marks (ecological production, integrated production, etc.), and usually require the above information, in one form or another.
Keep records of vineyard activities with ease
Some winegrowers keep records in their notebook, while others use the calendar for easier chronological record keeping of their vineyard activities. If you are keeping records on paper, it can easily happen that you forget the paper somewhere, and you have a pretty hard job to compare seasons and work activities year by year. The easiest way is to keep records of vineyard activities in some sort of computer management program, or at least in the electronic calendar. Keeping data in an on-line database enables you to have of all the data in one place, and makes it easy to compare.
At eVineyard, we have designed a record keeping system in a form of the electronic calendar, to help keep records of vineyard management activities. Which makes it very naturally and as easy as possible for winegrowers to keep all vineyard records. In that way, winegrowers can easily track all of the vineyard activities with all of the other data necessary for informed spraying, fertilization and irrigation decisions, as well as information about soil sampling, pruning, mowing, harvesting, and other vineyard management activities. For every activity that is entered on the calendar, it's possible to write down all the additional information such as the name of the product, quantity used, grape growth stage at the time of operation, exact timing, cost of work, and you can even assign the task to a particular person.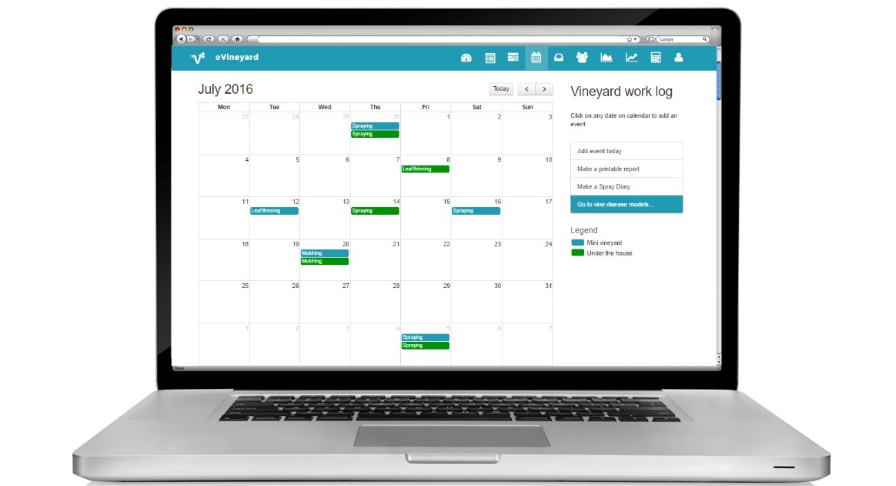 Therefore eVineyard – vineyard management system – enables you to have all your vineyard data at one place, chronologically organized and with all of the necessary information required for the authorities check. And not only that, you can also easily download all the data, if necessary. And since we are talking here about vineyard management system, weather data is of course automatically collected in the system, and enables easy whether data comparison year after year, even in combination with disease outbreaks and irrigation timing.
Want to start with vineyard record keeping and improve your vineyard management strategy? Click here for more information.
Sources:
Do you keep a Spray Record? by Munckhof (online)
Feature image by Ben White