eVineyard is a modern vineyard management software as a service (SaaS). For you, this means that you don't need to install, configure, and complicate:

just register on eVineyard website and start using it.
We made it very simple. Why? Because we understand winegrowing, and we know that software like eVineyard should be there to serve your needs, not the other way around.
To improve irrigation, or to manage pests in an integrated way, you need to get precise data from your vineyard: such as soil moisture at different depths, and air temperature, humidity, and leaf wetness. That's why eVineyard supports cost-effective, autonomous sensors, which are completely plug-and-play. Just order them over the Internet, put them into the vineyard, and turn them on. No complications. It will all just work.
No Internet signal in the vineyard? No problem. eVineyard offers a mobile application that you can install on your smartphone or tablet. It works offline, and synchronizes over the Internet when you get the connectivity again.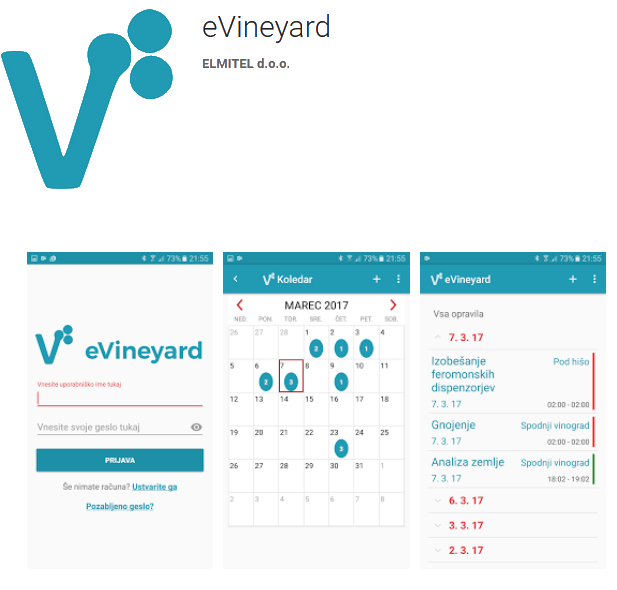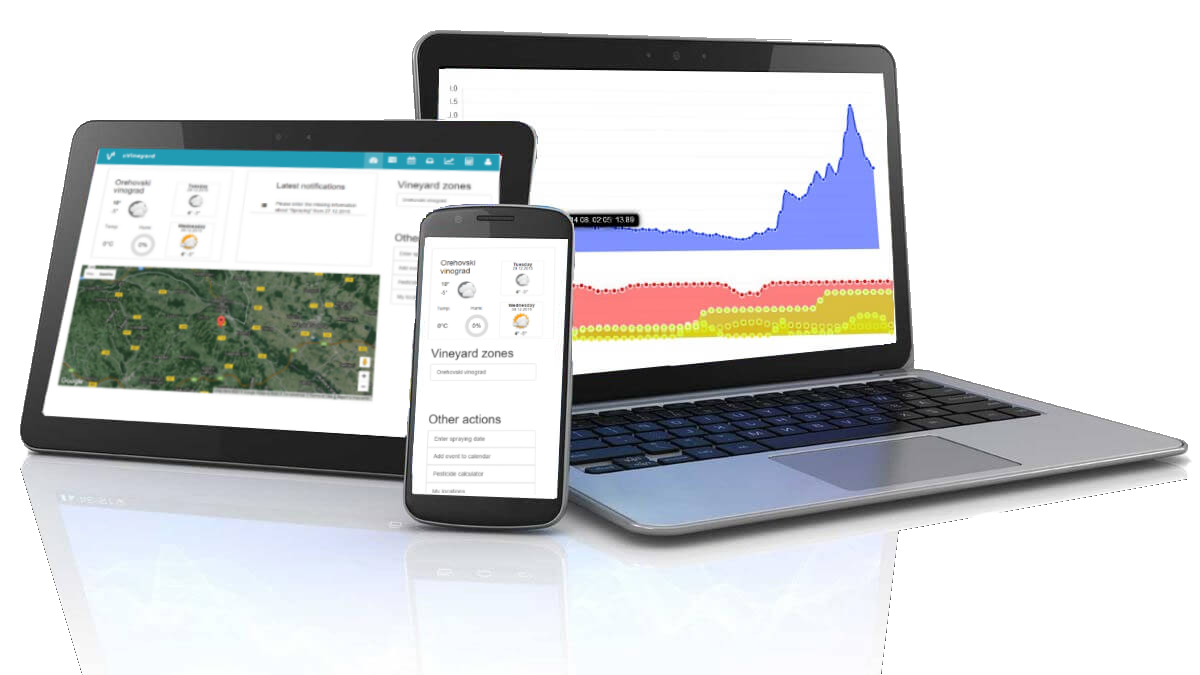 With eVineyard, you can make sure that you stay compliant with all of the local and national regulations and laws, as well as to have a properly filled out records required by your certification agency. Simply enter the activities on your smartphone while you are performing them.
In eVineyard, you can print the paperwork in the format you require - be it a national or international one, we very likely have you covered. If you want to make sure, just ask us in the chat.
No more losing records, and no more headaches with the paperwork. Every record you make will help you become a better winegrower in the future, and at the same time fuilfill the paperwork.