Sensor characteristics
eVineyard supports 2 types of sensor units.
Libelium Smart Agriculture, for integrated pest management. A complete weather station, capable of measuring the following parameters:

Air temperature
Air humidity
Air pressure
Leaf wetness (when vine leafs are wet)
Amount of rainfall
Wind speed and wind direction
2x soil humidity (at 2 different depths)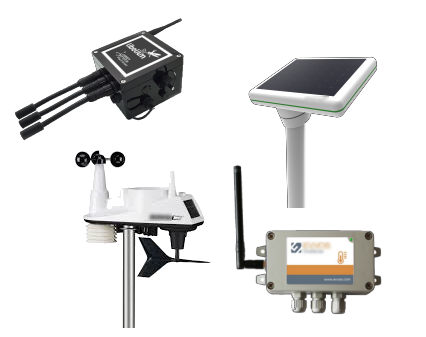 This weather station is weather-proof, has an integrated solar panel and SIM card, and is completely autonomous. After ordering the station, you receive it over the mail, and you can easily install it on the post of the vineyard, turn it on, and the data will appear in eVineyard.

The station is very compact, so it can be installed on the post in the vineyard, and it measures the parameters precisely in the vineyard. Check out eVineyard's integrated pest management models.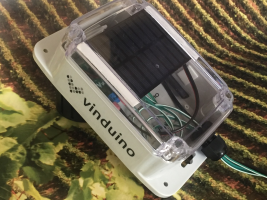 Vinduino station for irrigation optimization. Vinduino is a low-cost sensor, capable of measuring:

Air temperature
Relative humidity
Soil moisture at 4 depths